i was able to login to the VM'S in my workstation till yesterday. Suddenly i started today..iam getting the below error.
i went to services.msc as below....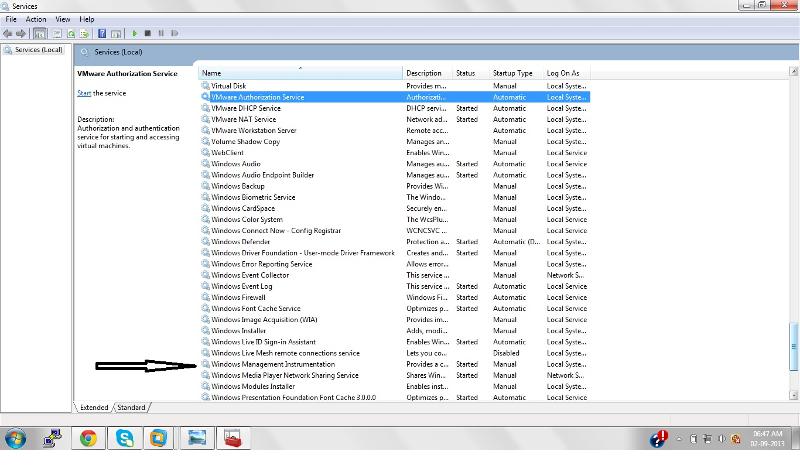 so that i tried to start the vmware authorization service and iam getting the below error like windows dependncy error. I even tried after restarting the service windows management instrumentation. But all my steps went in vain.Please advise me how to resolve it ....please
I have two ESX boxes and and 4 linux boxes in my Vmware workstation please advise me please....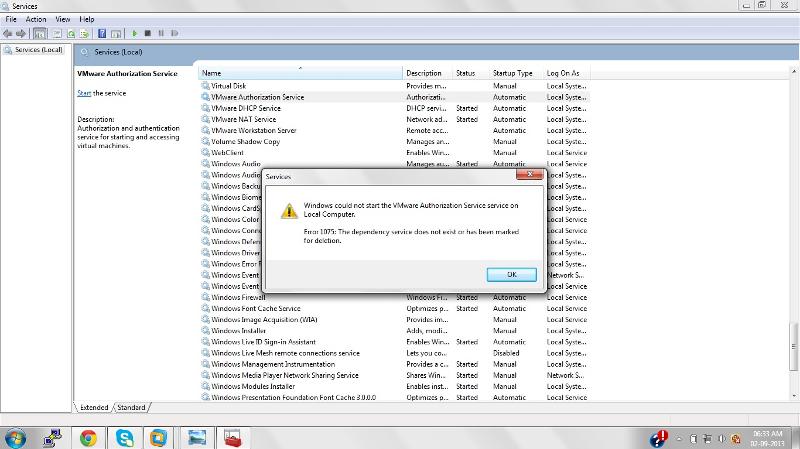 Please help me how to reslove this issue.