Hi all,
I have renewed my SSL Certificate (with Thawte) for Citrix Netscaler VPX (200). Can someone assist me with installing it? I have 7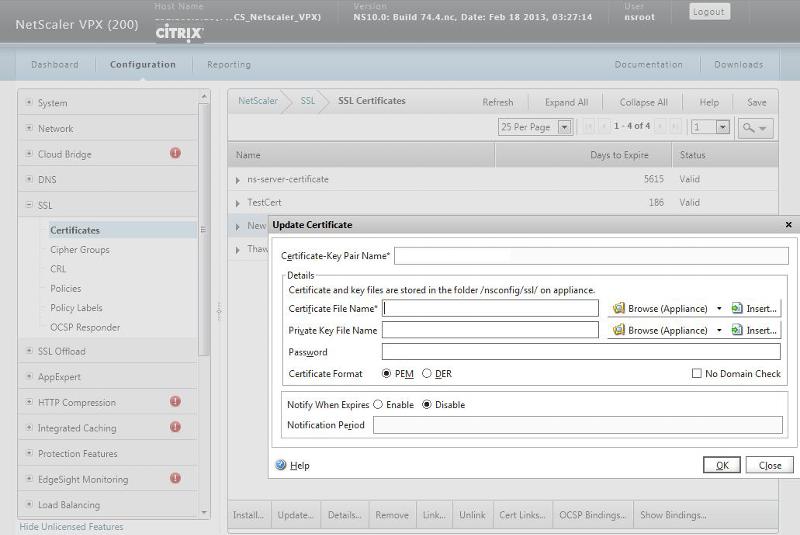 days left before the existing certificate expires.
When trying to install it or update it I am asked to browse for Certificate File Name & Private Key File Name which is not the information that I download from Thawte. I have the PKCS#7 and X.509 information (looks like paragraphs of encrypted text) but don't know what to do with it.
Cheers!