Hello Experts,
I have created a userform within Outlook. Are there any fields in the properties pane that I can enable, or even some VBA code that I can put inplace to force user to type something into them?
See attached screenshot. The fields in yellow are required fields. Ideally, I want the "Generate Email" button to be disabled until required fields are populated with a value.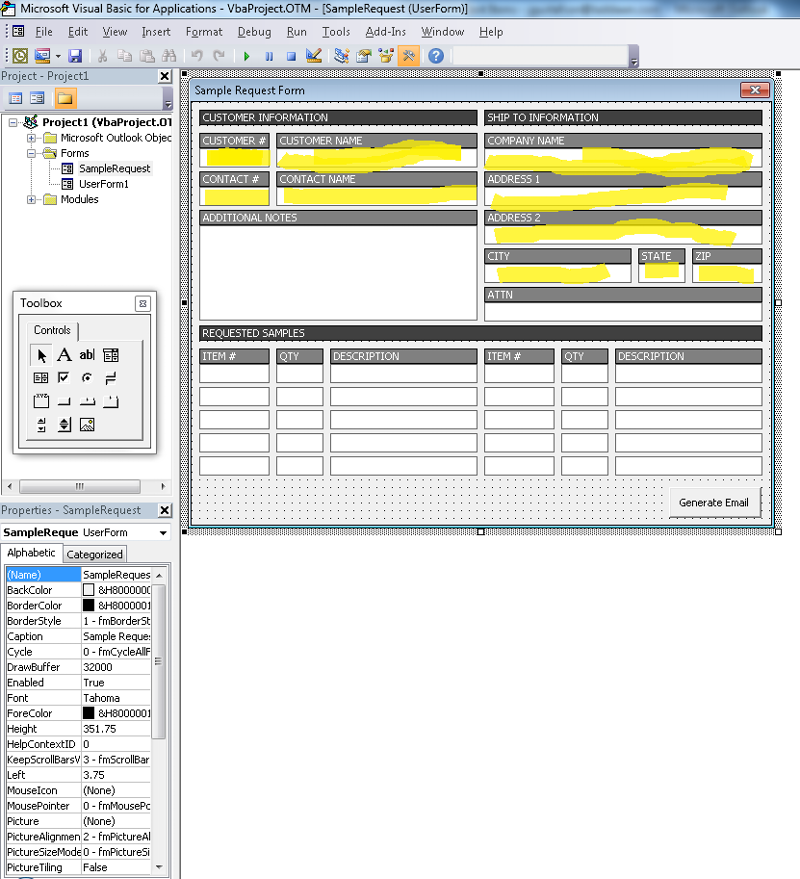 Thank you in advance for your help!
~ Geekamo