Hi;
In the following site of mine, there is a comment integration issue of fb in which the comments visible are from another site.
A year ago, I opened this website for test purpose and upload news of another site but it seems the fb comments are linked, so the comments are not relevant currently for my news. This happens also for some other news.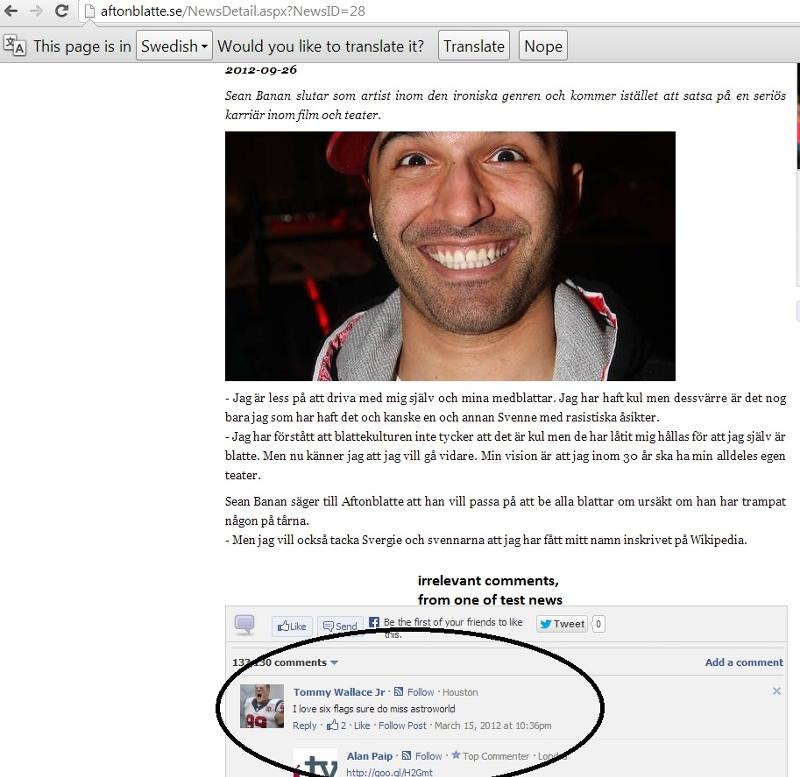 Is it caching comments somewhere in my db or stg like that?
What to do?
Regards.