hi SQL folks
i got stuck on the following error when modifying a stored procedure on SQL Server 2000, the Stored Procedure Properties window keeps showing the stop-sign message after pressing the Check Syntax button.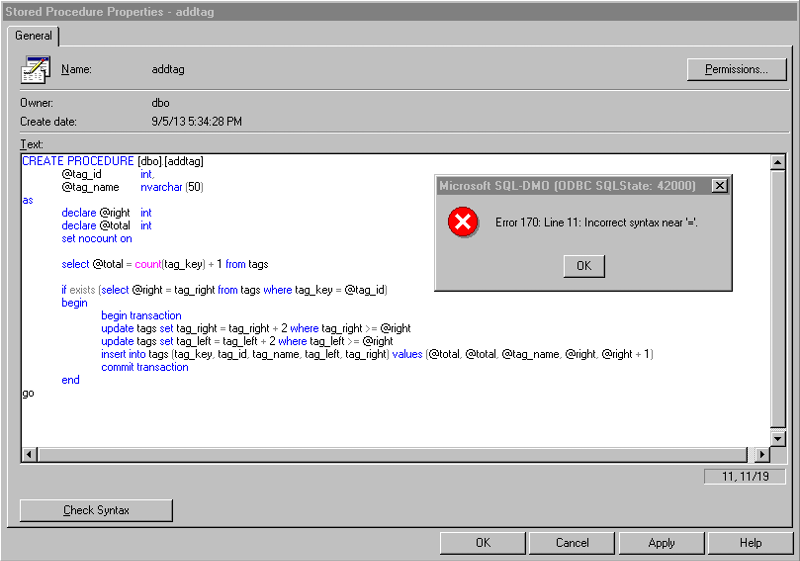 this happened after adding the IF EXISTS () clause at line 11, before that there was no any error message.
the SQL server 2000 is running on Windows NT 4 server. yes, it is a NT 4 box. :-)
can you please help me determine where the problem is?
thanks,
bbao