Okie doke guys, got an odd one,
Self-cert ssl certificates expired on our internal exchange server, and the old DC has long since been removed (badly it would seem).
As re-self-certing wasn't an option, i ordered a real SSL cert from RapidSSL, and applied it.
I followed the guide below:
http://support.microsoft.com/kb/940726
HOWEVER, i'm still getting an SSL mismatch error (screengrab attached) despite it being applied everywhere i can think/see.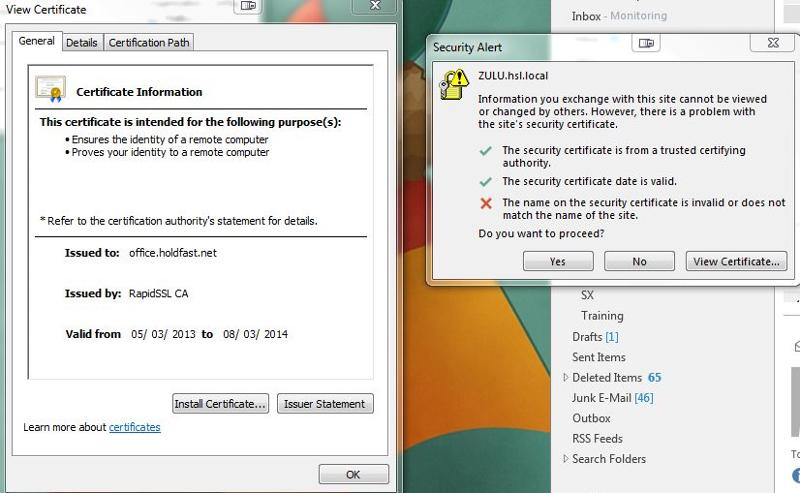 If i hit the OWA site associated with the SSL cert, all is well and it works fine. If i try and use Outlook though, i get the above error.
Any help on this would be greatly appreciated!
Server is 2008R2 Standard, running Exchange 2007 Standard