I am trying to force two fields to be hidden on a New/Edit Form for a List (Let's call it List2013)
Using javascript.... I want the fields RAMP_MonitoringDetails and RAMP_TestingDetails to only appear on the form if the a check box Item, Monitoring and Testing respectively is selected in field called Mitigation. Please see embedded screenshot.
The fields should also disappear again if the check box is deselected.
If both boxes are checked both fields would be visible.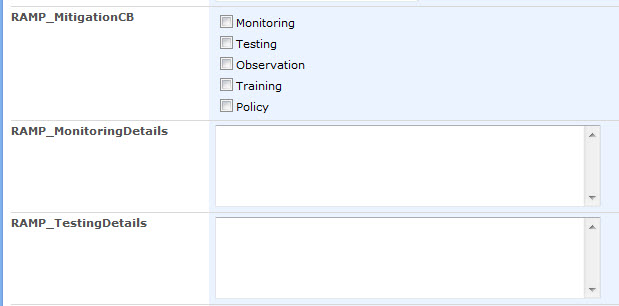 Please advise how the code should look for this and if the code needs to be included on the NewForm and EditForm aspx pages.
Thanks,
Adam