Hi guys,
I have the following configuration on my office network: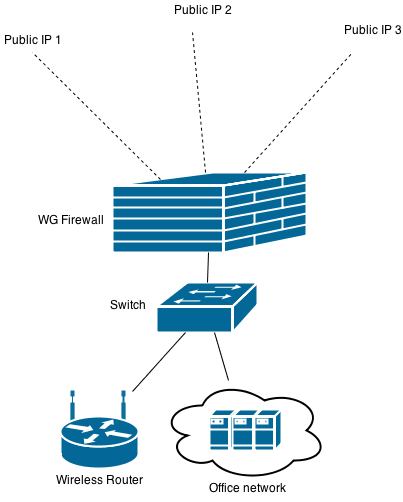 I want to direct all of the outgoing traffic of the wifi router to a specific external interface on the firewall. But the router is connected to a switch which also has all other servers and pc's on the network connected to it.
It is possible to only direct the traffic from the router to that specific external interface without routing all the other hardware connected to the switch?