hey guys,
ok, SUPER dumb question. i don't know why i just can't get it to work.
i've read almost ALL harfang's articles on comboboxes etc.
i'm trying to format my combobox into hh:nn AM/PM format.
no matter what i do, it still shows the seconds component. even if i use Medium Time format.
here're the screen shots and the POC database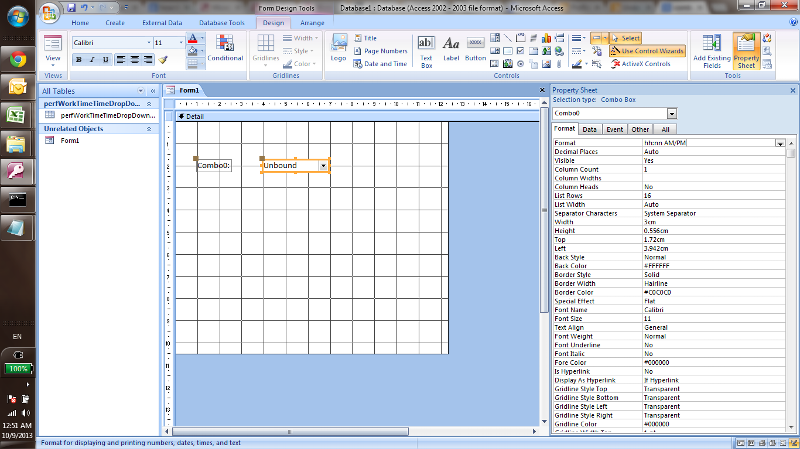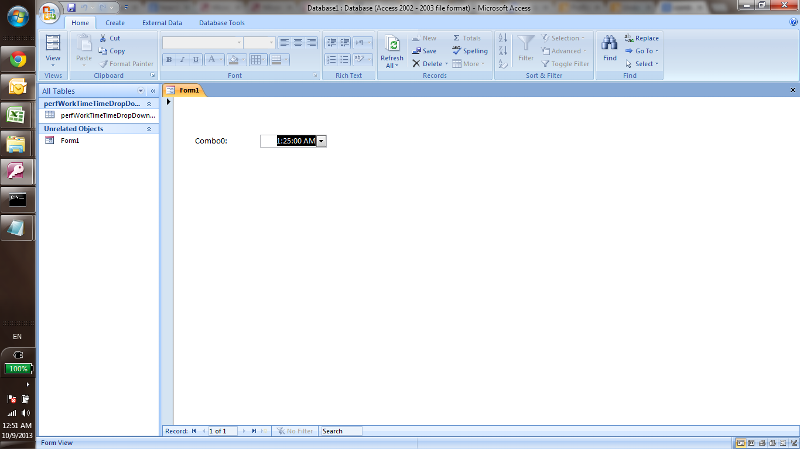 http://www.experts-exchange.com/Microsoft/Development/MS_Access/A_6289-Understanding-the-ComboBox-and-ListBox.html
btw i feel like a retard asking this question. i probably am. ok i am a retard. hahaha
POC.zip