Hi All,
I have been assigned to maintain few SQL Server that are available in our VM environment. I searched in the internet and found a free application "SQL Live Monitor". I understand that this is basically a live display of different Perfmon counters.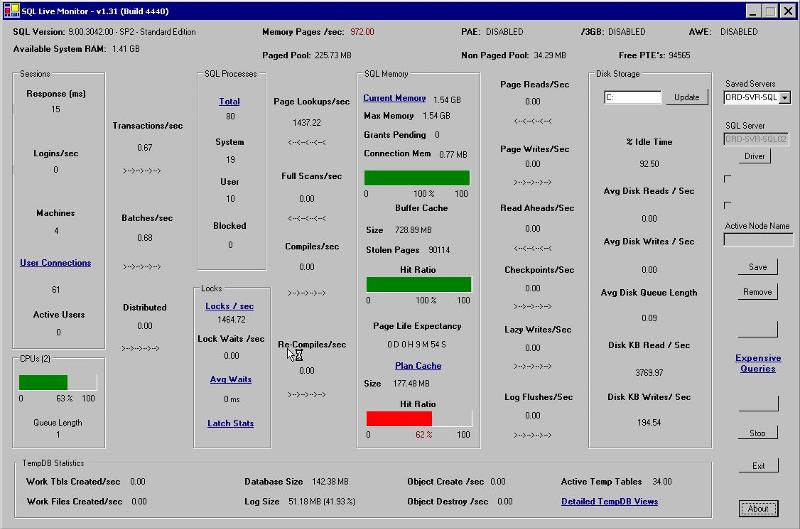 Being a Citrix Administrator, I dont understand the significance of all the counters from SQL perspective. Can someone tell me which of them are really important and what action/ actions needs to be taken just in case if ther is some serious change in value happens.
Env:
OS: Windows 2003 Std.
SQL: SQL 2005
SQL-LIVE-Monitor.jpg