guys,
here's my situation - it's very very much like the poster of the link here (
http://stackoverflow.com/questions/5072486/page-level-locking-in-jet-4-0-insert-cant-update-currently-locked-error
)
difference is that i'm trying to delete records instead of add records.
i have a form which has a subform. the subform is populated with a paramter query opened as a dynaset. when the user chooses a different date on the form, i want to delete all the records from the subform's table and insert new ones based on the new choice.
when i do this without transactions, it works perfect. when i do this with transactions, i always get this problem
Error Description: Could not update; currently locked.
Error Number: 3218
i am very very new to page and record / field level locking. i know what it is theoretically but i've not solved problems / configured locking before because i didn't need to delve that deep.
here's my sample database. when you open the database, the DashboardManager form opens. click on Work Time on the upper portion. then keep click between sunday and monday. the error will pop up.
i tried to isolate the error by deleting all other unnecessary forms, queries, tables, code modules as well. i've managed to get it to work with this other database that i've attached here as well. so i tried to zoom in to delete only specific objects and compile and decompile and see if it works. however after much testing it seems like it's random. i'm really not sure why this is happening guys.
could yall guide me as to why this is happening or share with me how i can troubleshoot? thanks!!
edit guys - the pared down database i attached here named as working - this also doesn't work now. it's really weird. i think it's an access application thing not the database? i'm not sure. if yall could help guide me that would be great!! thanks guys!! = ))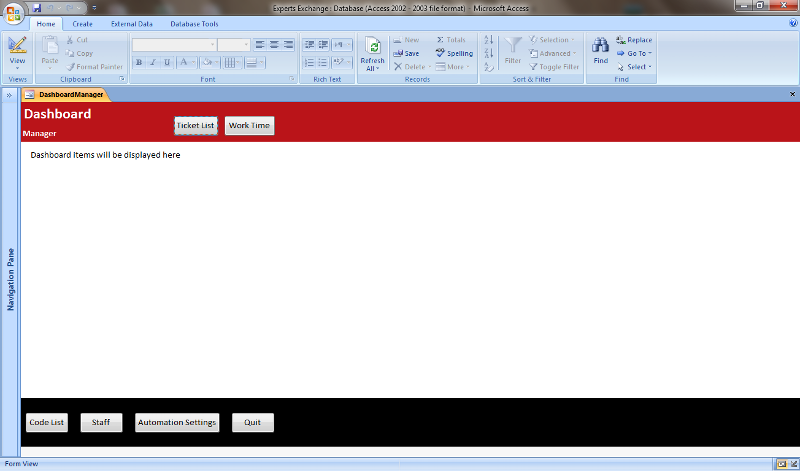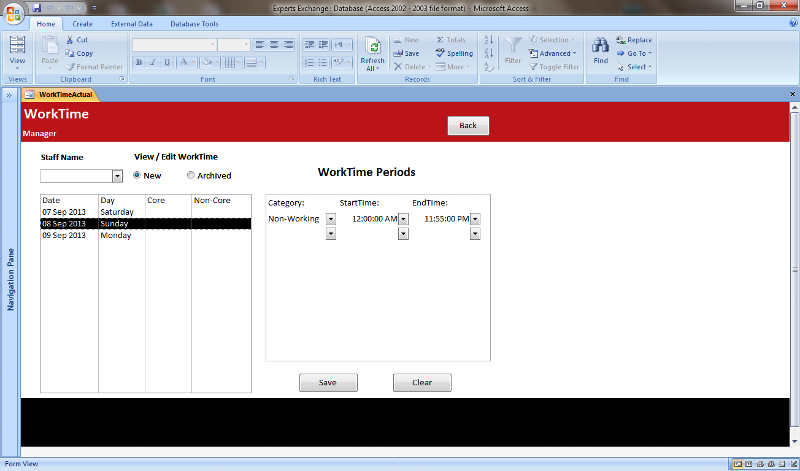 problem.zip
working.zip