I recently deployed a wireless solution and want to to use 802.1x. Everything is working between the wifi controller and the RADIUS server. When my Window 7 clients connects to the wifi I am prompted with a warning.
The credentials provided by the server could not be validated. We recommend you terminate...

Radius Server: xxx
Root CA: AddTrust External CA Root

The server "xxx" presented a valid certificate issued by "AddTrust External CA Root", but "AddTrust External CA Root" is not configured as a valid trust anchor for this profile.
If I select connect everything works fine and I can authenticate and connect to the corporate WIFI. Please see attached as well.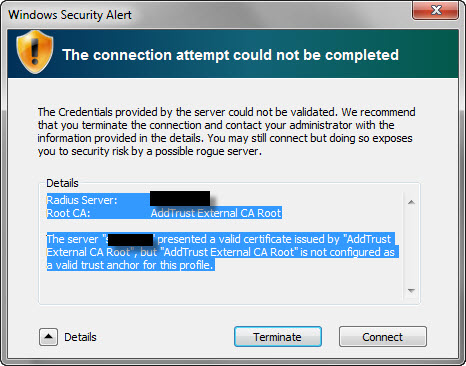 Thank you