I have a spreadsheet that I've created with conditional formatting based on how close a domain is to it's expiry date.
Here it is: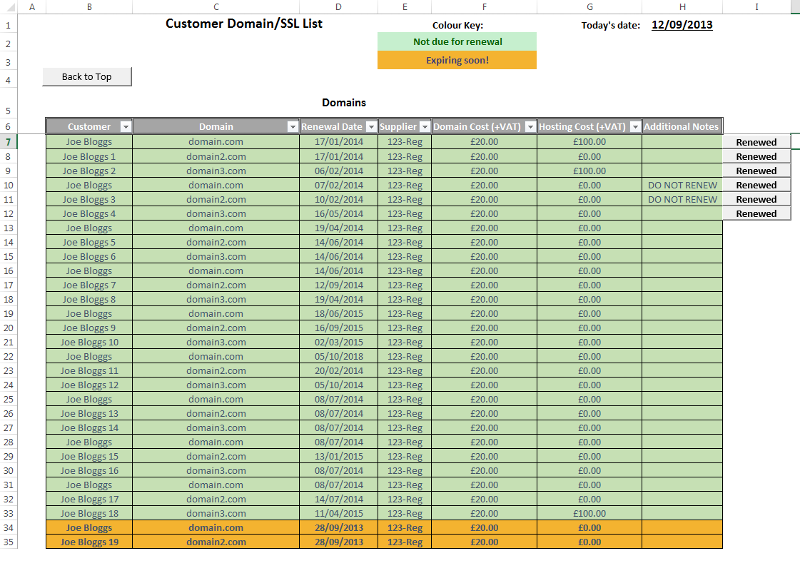 I've cracked the conditional formatting, but as it stands I still have to modify the date by hand once the renewal has been processed. I want this automated with a button via a macro if possible. I've attached a screenshot of the button and explained the functionality required. I need each button to increment the date by 1 year in that row.
The thing I'm most stumped on, is how to replicate each button rather than do each one by hand! :-(
Thanks in advance!