I saw this at
Technet
...
Internal URL: https://<CASServerName>/ecp The internal URL is used to access the EAC from within your organization's firewall.
But this is my first 2013 Exchange (or any Exchange) server and I am not sure what the CASServerName is. The name of my Exchange 2013 server is
Exchange
. The name of my 2012 Server that does DNS, DHCP and AD/DS is
FileServer
.
When I enter "
https://Exchange/ecp
" in Google Chrome's address bar, I get the "Outlook Web App" UI - not the Exchange Admin Center. Also the "https" is marked out with a red line. Here is a pic...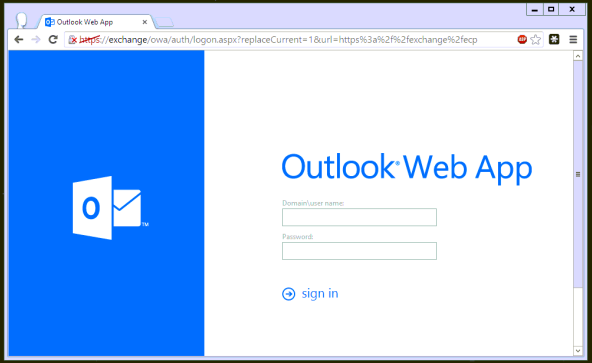 What am I missing?