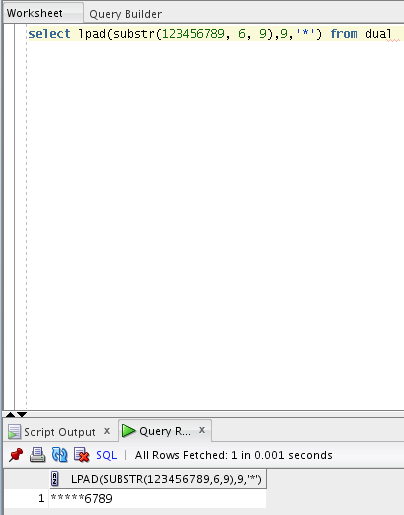 The above is a query I have functioning. but how do I get the same effect when a column's data is varying in length and is unpredictable?
How would I get that same output in this scenario?
How can I make this query work to always get the last 4 digits so that every row reflects '*' followed by 4 digits? You'll notice that some only show 3 in the 'Don't Hardcode' column.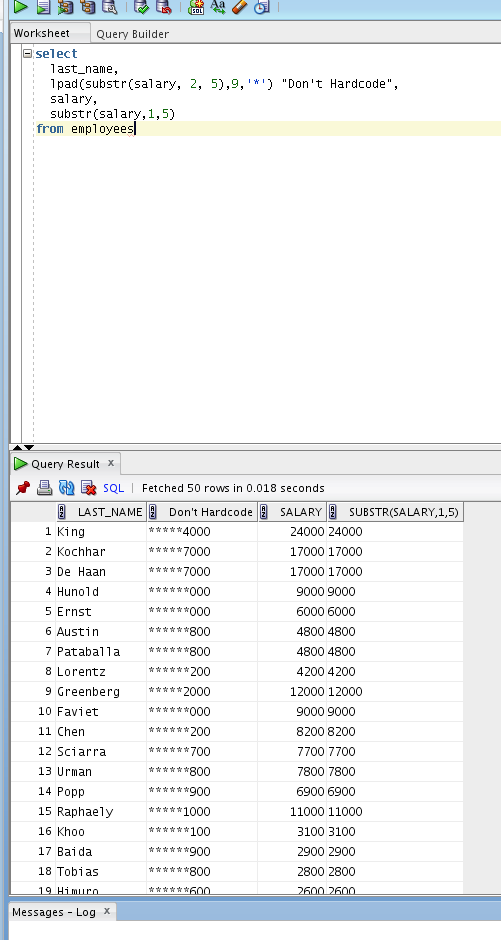 Thanks