Server 2008 R2 SP1
Exchange 2010 V14.01.0438.000
COMPANYDAG01
COMPANYMB01
COMPANYMB02
A couple of days ago the backups which are set to back up the passive exchange server in our DAG failed. They are set to run over the backup network 10.x.x.25.
Error on companymb01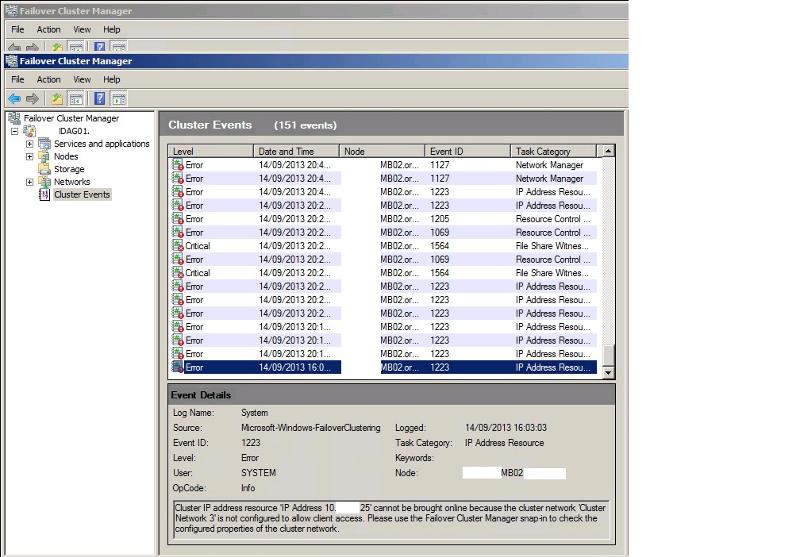 The next screenshot is showing that the "Other Resources are failing and the backup IP address is no longer configured. One of the team removed this last night to only find that after he has re inserted it via the shell it is not coming back into the options in screenshot3.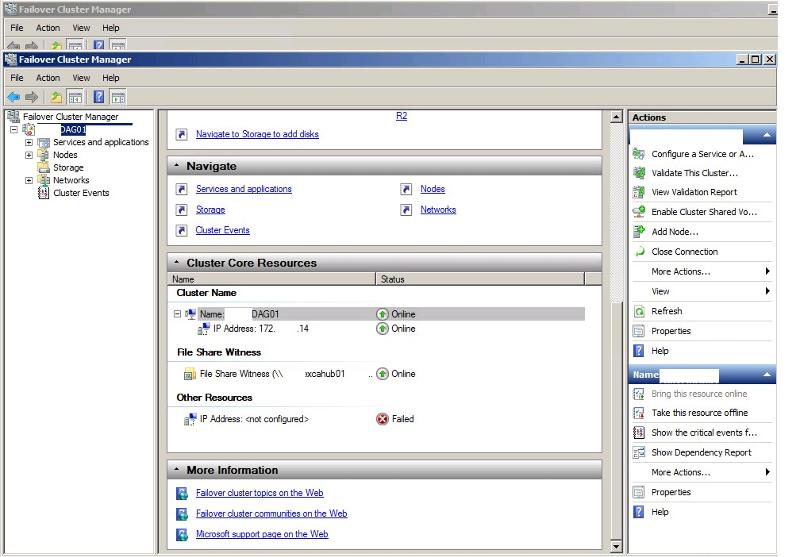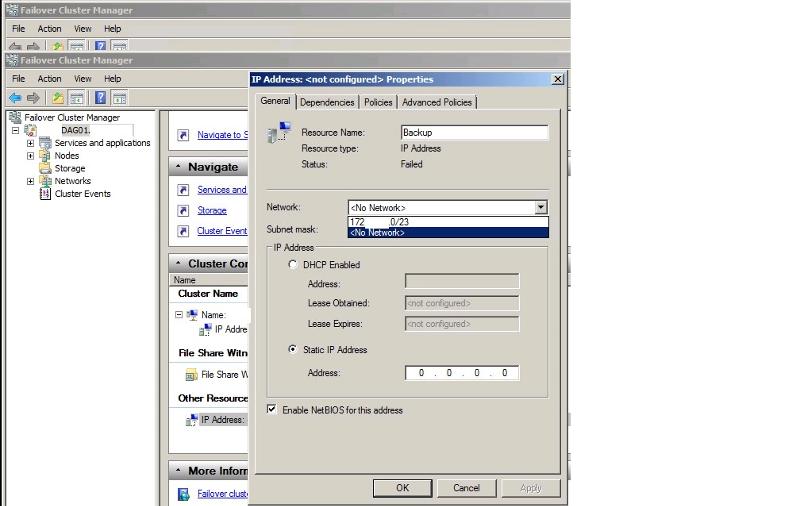 Your help getting the system back to the way it was would be great.