Hi,
when searching local drives on client systems, we are able to have the search pull out the keyword from the content of the documents and not just scour the folder and file names. but rather the content it self.
We would like to do this for a shared mapped drive. I have attached image of what we would like to have happen to the mapped corporate network drive. Put aside performance issues as I was told this was required regardless.
so any advice on how to make GPO changes or what for this rule so that it applies to group of computers would be very helpful.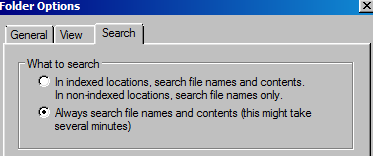 Running server 2008R2 and windows 7 environment