Hello,
What would cause MS Outlook 2010 application to be unable to load?
Everything else in my system seems to be functioning normally. This includes the other Office applications installed on my computer. However, whenever I attempt to launch Outlook, it brings up the following image but then doesn't progress any further: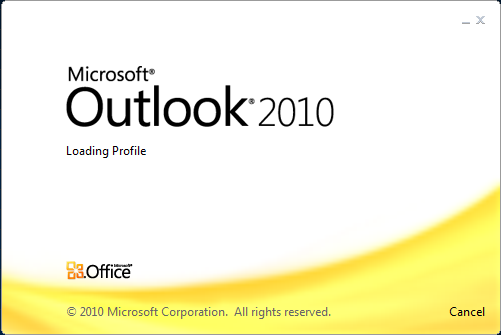 The problem started just yesterday but I cannot identify anything else that occurred then (ie new software installation, etc.) I tried restarting my system but that did not resolve the issue.
I would appreciate any thoughts as to what might be causing the problem and even more importantly, suggestions for fixing it.
Thanks