I am looking at SSRS (pretty much for the first time) in VS 2008 (9.0.*), the report was e-mailed by a colleague. But I need a little help with the basics, such as
- where do I see the query (i.e., how do you modify this)?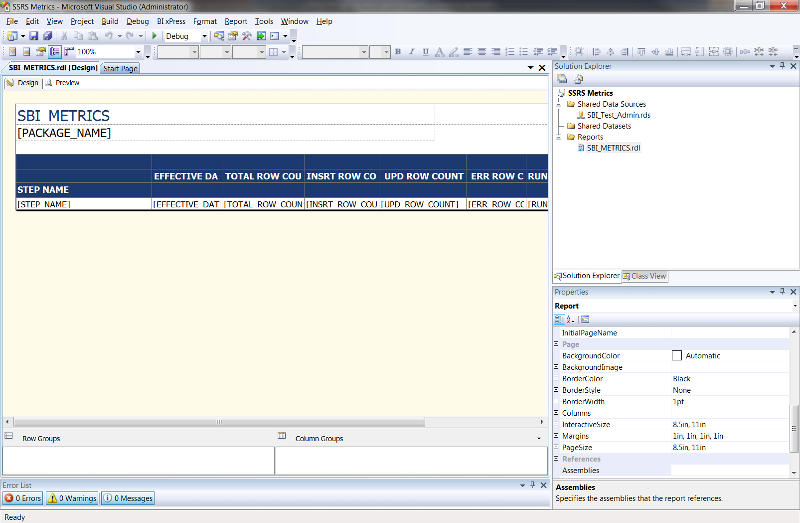 - the report was sent to me with a connection to Prod, but I don't have access, I tried to point to test, but I got an error (Test Connection works)

- is it good practice to create a data source as "SBI_Prod_Admin" ? Wouldn't it be better to have the connection named "SBI_Admin", and the have a configuration file that gets modified to point to test or prod ? (By doing this, you have a generic name of "SBI_Admin", then when migrating you don't have to fiddle with the code, you just make sure the right configuration file is in the right place).
- when I ran "Preview", I got an error about still pointing to the connection "SBI_Prod_Admin.rds"