Hello,
This topic and questions arose from dialogue in another thread located here:
http://www.experts-exchange.com/Software/Office_Productivity/Groupware/Outlook/Q_28241979.html

Expert comment:
>> #2: Here's a link to the MS site that discusses how to restore in W7:
http://windows.microsoft.com/en-us/windows7/products/features/system-restore
OK, I started down this path of system restore according to the instructions at the above link. However, I'm a bit confused and not quite sure how to proceed. Hopefully the following screenshots and comments will help me keep things straight.
As shown in the following screenshot (which you may want to click to enlarge), the link took me to #1. Starting system restore as instructed brought up the alert (#2) and clicking the link there took me to the help file (#3).
(Check marks indicate how I arrived at subsequent screens.)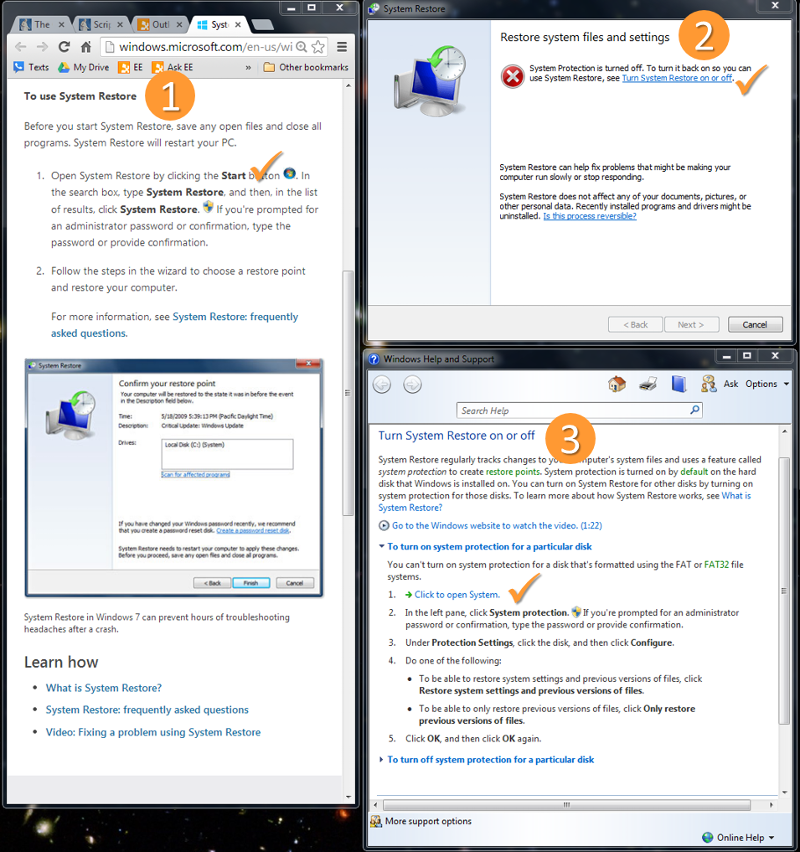 As shown in the next screenshot, the help file said to open the System (#4) and click to open System Protection (#5). After selecting Local Disk (C:), clicking Configure opened "System Protection for Local Disk (C:)" (#6)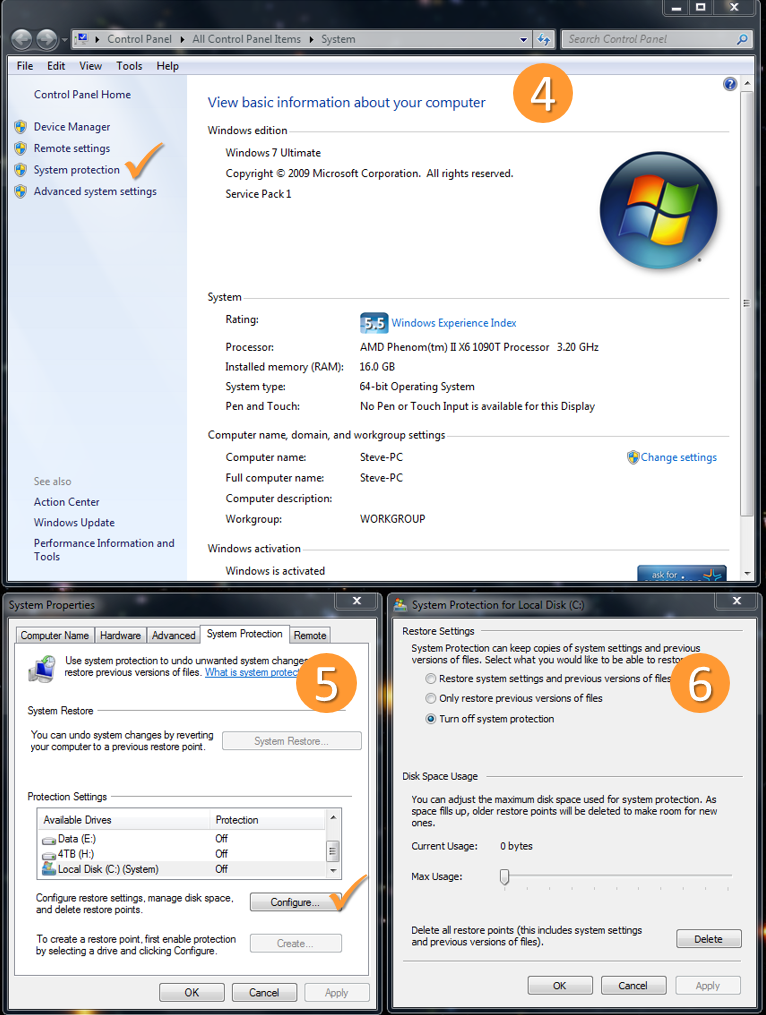 Questions:
• Does alert (#2) indicate that something's wrong or does it always come up this way when doing a system restore?
• Box #3 includes the following statement: "System protection is turned on by default on the hard disk that Windows is installed on." However, opening the System Protection box (#5) revealed protection for Drive C to be "Off". Does that mean that no restore points have been saved?
• What settings should be applied in box #6?
• Any other comments at this point?
Thanks