Without getting into a big discussion about how horrible it is to disable password complexity on your Domain Controller, I'd like to know why I can't.
In the image below, you can see that the password complexity options are all turned off. The DC has been rebooted after making these changes. However, if I try and set a user's password to something like
castle
, I get the error message shown.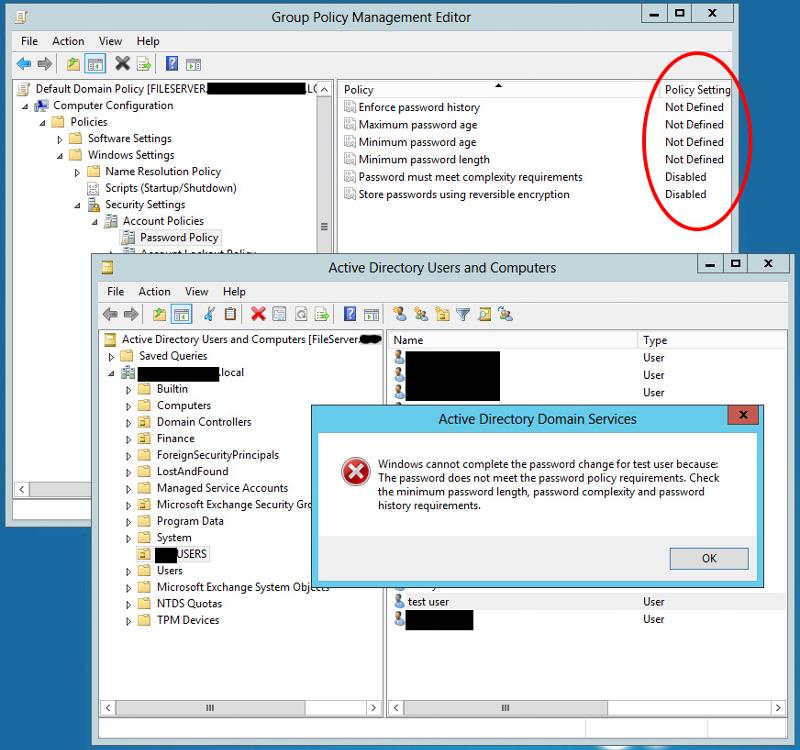 Why? Since ALL of the password complexity options have been disabled, why can't I assign the user a password of
g
if I wanted to?