I have setup my Hmail Server. I have changed my TCP ports to all use my SSL Certificate.
The Diagnostics now fail as it still looks for port 25. If I add Port 25 it works fine. Does this affect my SSL security or is it needed to receive mail from unsecured users that only use port 25??
Do I need to have an Unsecure Port 25 open for it to work?
Is the security then managed by the Email application on the users computer being setup to SEND and RECEIVE using the SSL port?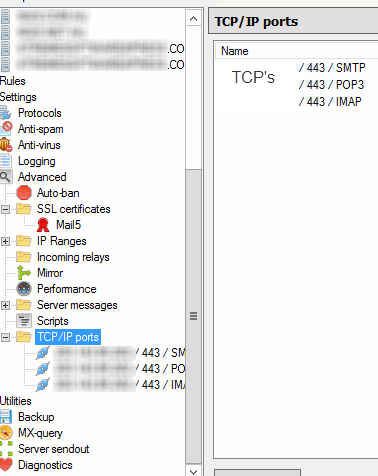 The Image below shows the diagnostic result.. If I add Port 25 for the same IP it WILL work.