I was trying to change the default email in Exchange 2013, but I am evidently missing something.
I opened Exchange ECP, selected the email and email address I want as the default. The description above the email list box even says...
Each email address has one default reply address. To change the default reply address, select the email address that you want to set as the default and then double click to edit it.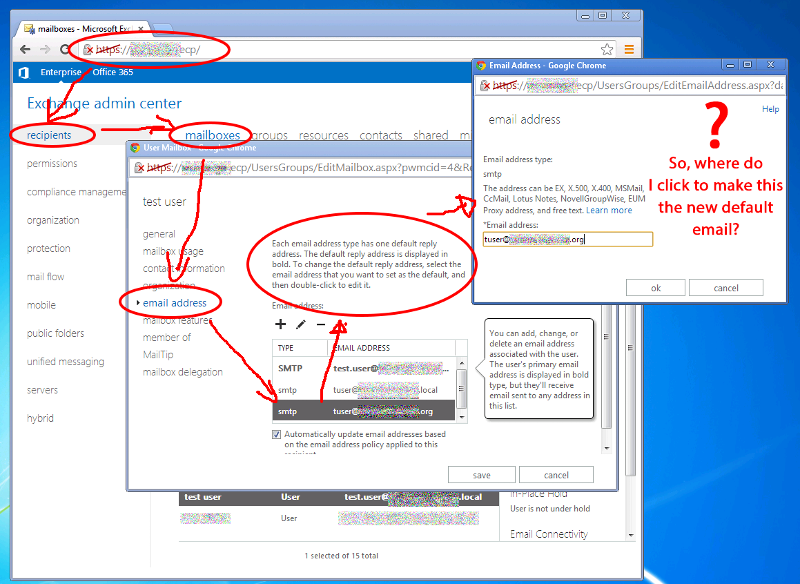 I can double click on the address I want to be the default, but there is no setting to make it the default and editing it does not make it the default when I close the edit dialog box.
What am I missing?