I have NO delay set yet there is a delay between the second and third animations. I want to get rid of the delay. How do I do this?
I have:
1. attached the actual PPT file with the problem slide. (There's only one slide in the file.)
2. the graphic showing the delay in the animation pane (see below).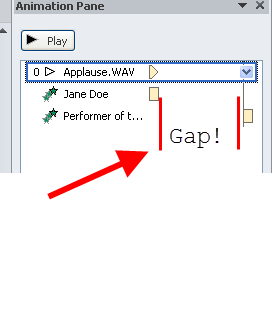 learning-powerpoint.pptx