Before you answer, yes I have googled it and yes I've tried the first 200 examples!
I have 2 sp2010 farms, DEV and TEST
I have a site collection in DEV that has a library that has had a column created by doing...
Create column, Name it, set it as Managed Metadata AND THEN selecting Customize your term set.
Now in Term Store Management Tool you can see something like the following....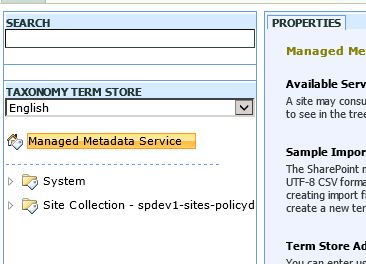 If i now use ANY of the documented ways to migrate the metadata from DEV to TEST, i get the SYSTEM metadata transfered fine but no sign at all of the Site Collection data..
Any thoughts.