Hi All
I have a set of data extracted from an XML file that looks like this. Good so far.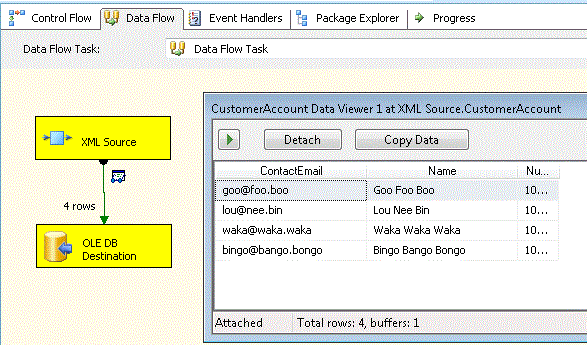 Question: How to you encrypt + insert a set of data into a destination? The T-SQL is below
My requirements involve
Not saving any un-encrypted names and emails to a table
Inserting a set, not just one row
Thanks in advance.
Jim