We use to have our NetApp connected via iSCSI, and as you can see below,
vSwitch1
had two VMkernels connected.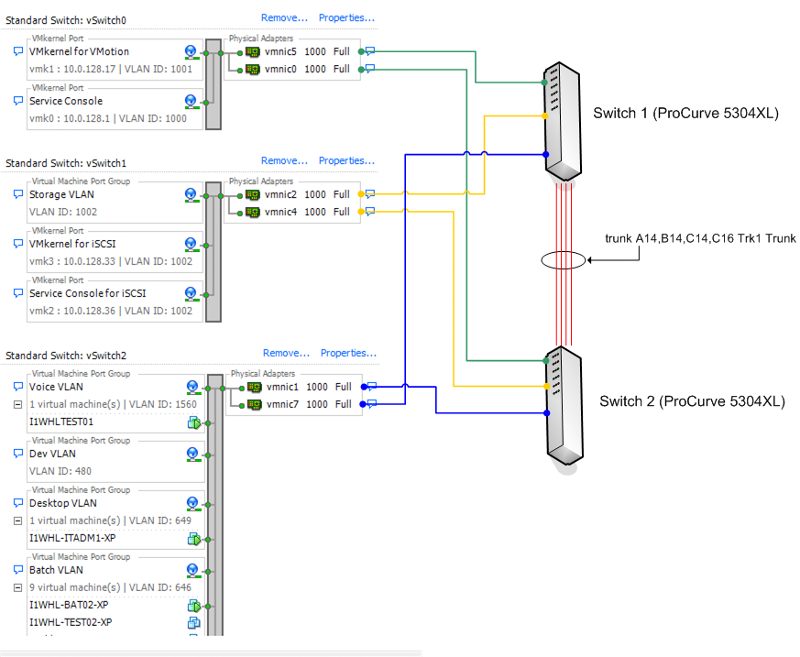 We have since moved away from using iSCSI and now only use
NFS
. We bought new servers, and want to setup networking focused on NFS. The new servers have 7 available NICs.
Because each vSwitch is NIC Teamed and connected to two different switches, we are not able to take advantage of link aggregation in terms of increased bandwitdh.
Can you please recommend how we can change this networking strategy to maintain our redundancy to different switches, and also take advantage of link aggregation (increased bandwidth)?
If we're no longer using iSCSI and only using NFS, do we still need vSwitch1 to connect to our NFS based NetApp? Trying to see if we can allocated more NICs to another vSwitch maybe.