Hi
Set up an IPsec VPN tunnel between our site, and a remote site.
We are using the Fortigate 310B and the other uses a Checkpoint R76.
Let's just name them:
CompanyA - Fortigate 310B, our site
CompanyB - Checkpoint R76, remote site
The VPN tunnel establishes ok, but no traffic is being sent through the tunnel, triple checked our settings and everything seems to be exactly the same.
Are there any pitfalls connecting fortigate to chekpoint or special considerations, as I can't see where the error is and what is causing it. Could really use some help on this one.
CompanyA Config
Set up the following:
Phase1, interface mode
Phase2
Static Route
Policy which allows traffic
Phase1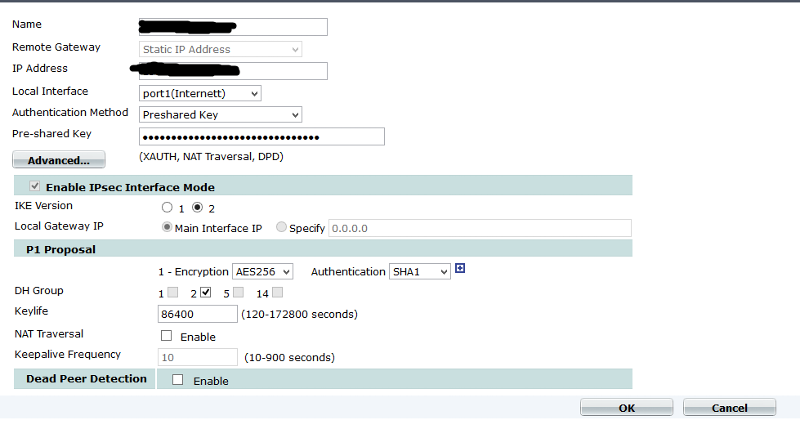 Phase 2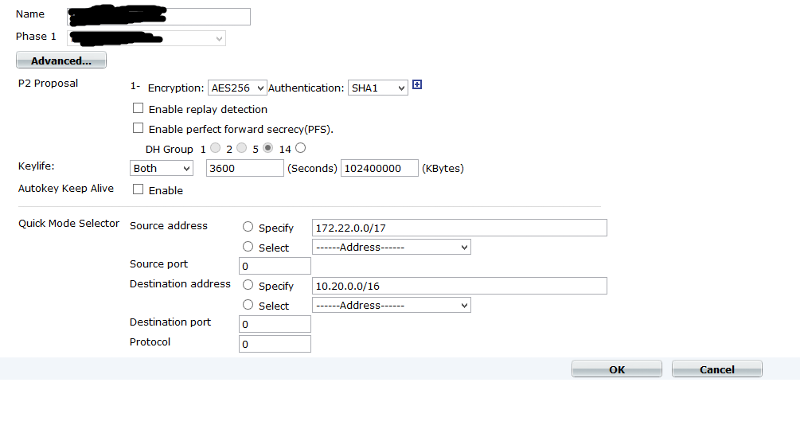 Static Route
Destination: 10.20.0.0/255.255.0.0
Device: VPN Tunnel
Distance: 10
Policy
CompanyA LAN -> CompanyB LAN
Service ANY
ACCEPT
CompanyB Config
Here is what I got from CompayB.
The rest of the settings not showed in the pictures is correct.
VPN config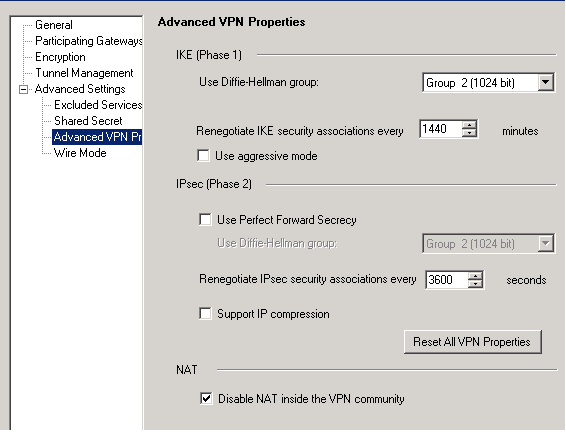 Encryption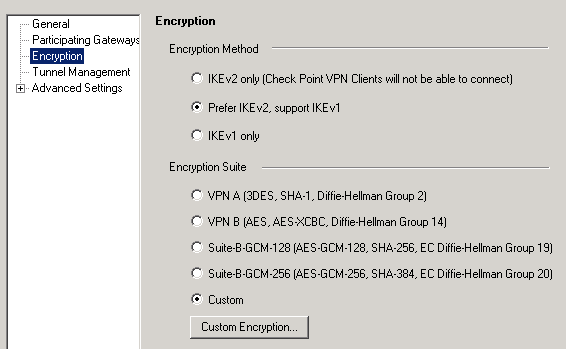 Encryption_2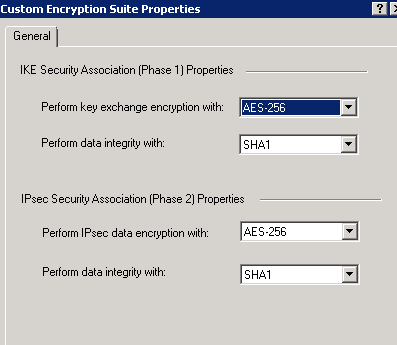 Regards.