Basic problem is I am running out of resources and I have snapshots that Acronis made. And don't know what to do.
Back story
--------------------------
----------
----------
----------
----------
----------
-
I have a two VM's running on ESXI 5.1
SBS2011
Server 2012
Backup appliance Acronis VMProtect8
The other night I had a power outage the UPS failed and the servers went down.
No worries they are on auto boot once the power is back.
Wrong the Server 2012 VM would not boot.
So I downloaded the .vmx and found it was pointing to a snapshot that did no exist. I changed the .vmx and Server 2012 came online.
--------------------------
----------
----------
----------
----------
----------
-
So to my current problem. The Acronis backup failed at the end of the day.
I made a separate backup for each VM and server 2012 backed up fine.
However SBS 2011 would not. I was on remote help with Acronis today they suggested reinstalling VM tools so I did this. I then tried to run another backup. when My SBS2011 server crashed.
I logged into Vsphere to find the machine was offline with a message reading not enough resources.
I powered off the Acronis Appliance and tried to get the SBS2011 VM back on. After a few moments it booted.
Now I can not start the Acronis appliance to run my backups and I fear that I will run out of resources to run my two VM's
If I right click on the SBS2011 VM I can see the following in snapshot manager.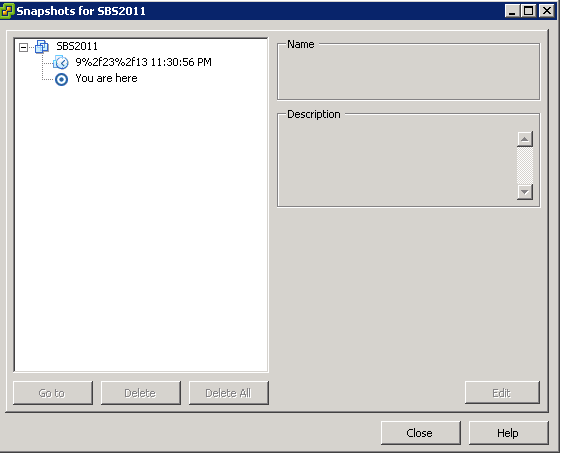 I can only assume Acronis created this. I want to delete it however am very worried to do so. This is a production server.
I have tried Consolidate nothing changes.
I click edit to check the VM path being used it seems to be pointing at a snapshot.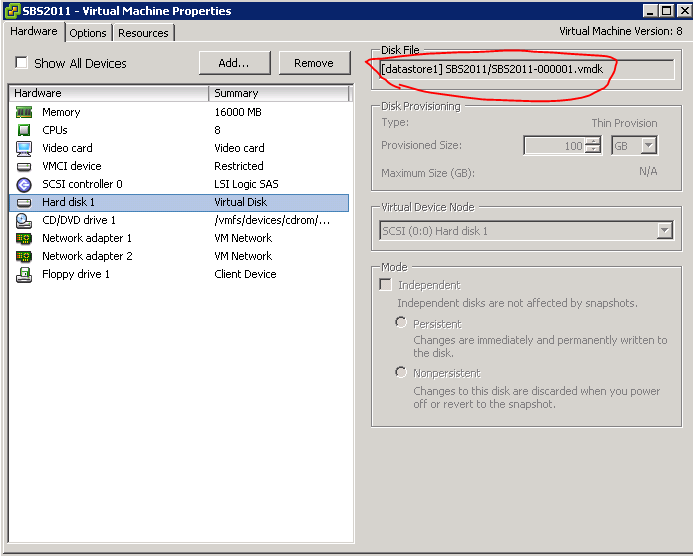 If I browse the datastore I can see three VM data stores?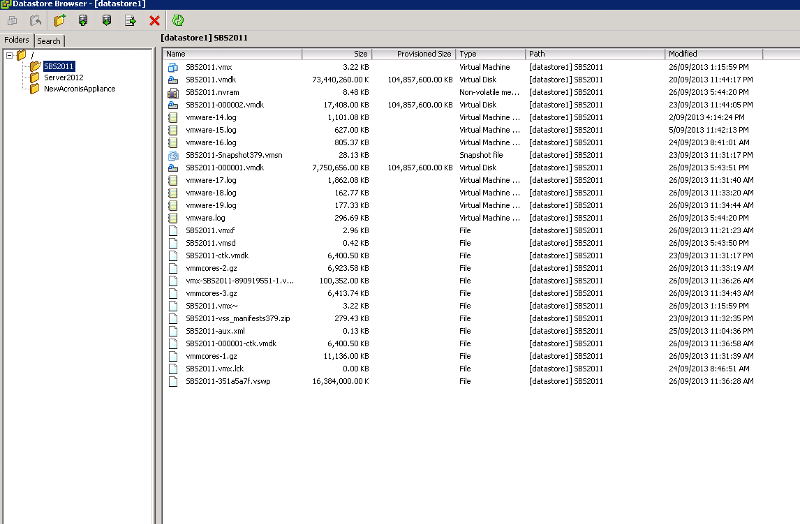 Also unsure if related but in the Server 2012 Datastore folder I can see a very large log file.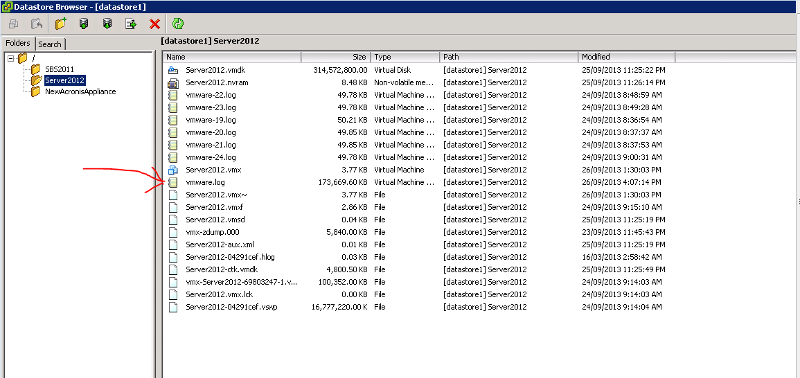 What can I do to restore things back to normal. My understanding is the power went when a snapshot was being created and its mixed things up.
Please help.
Thank you !!!!