I am trying to connect to my Cisco ASA5505 through SSH using PuTTY from my inside LAN. I can use Telnet with no problem, but I keep getting the attached error immediately upon attempting a SSH connection.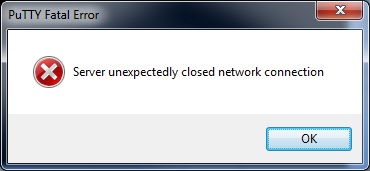 I have done the following SSH configuration on my ASA:
crypto key generate rsa modulus 1024
ssh inside-interface 255.255.255.0 inside
ssh timeout 20
ssh version 2
The authentication has also been set to go through the LOCAL database. On the PuTTY side, Blowfish encryption has been moved ahead of AES (SSH-2 only) (I read online that this was a known issue), and SSH version 2 is set as the preferred version. What could be causing this issue?? Have I left out something?? Someone please help me with this.