Hi All
I'm at a client site and I downloaded the _x86 version of Power Pivot, and it is not appearing as a tab. Any help getting this running would be appreciated.
Excel 2010 (with Office Pro), Windows XP SP3.
In the Addins dialog it appears in 'Inactive Application Add-In'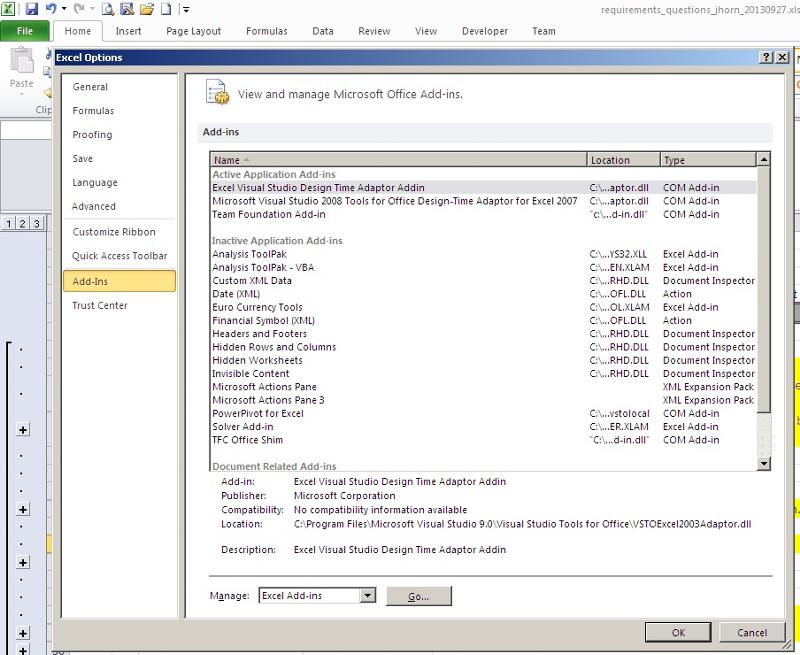 When I go to Manage COM add-ins, it appears unchecked. When I check the checkbox and hit Ok the dialog closes, but Power Pivot does not appear as a tab. When I go back to Addins it does not appear as an active add-in.