Hi Experts,
While my Excel Add-in is executing some code I change the culture info to en-US. After the execution I want to change the culture info to its original value.
My first attempt was to read the culture info when the add-in is loaded. This worked in most cases. In some cases the variable that held the original culture info lost its value. I am now looking for a more reliable solution. I want to read the culture info from windows.
It seems that the information is available. If I type in VS 2010 into the Immediate Window: "My.Computer.Info.Installe
dUICulture
" the value is shown in UserDefaultCulture.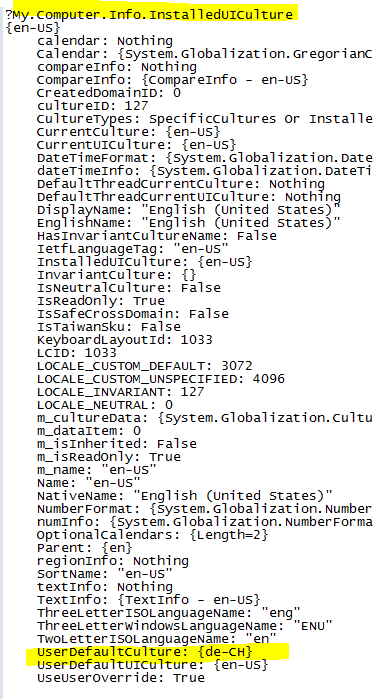 However during execution I cannnot read this property.
Do you have a vb.net example that shows how to access this property?