I thought an ON was the same as a WHERE but I'm super confused by this query. I was expecting something like this: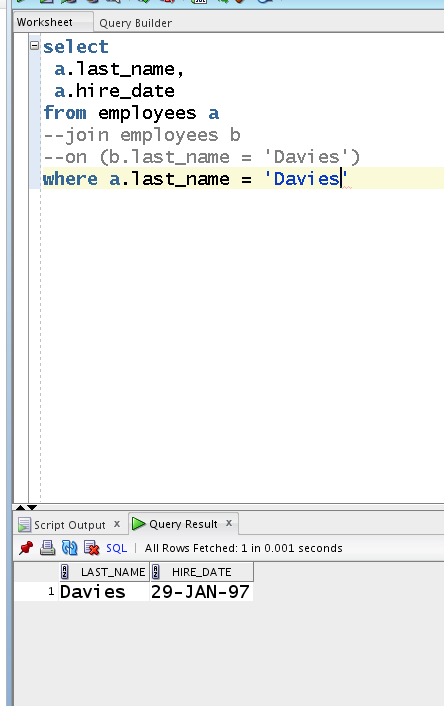 to produce the same results when I used a where clause.
but what happens is this and I'm super confused by it: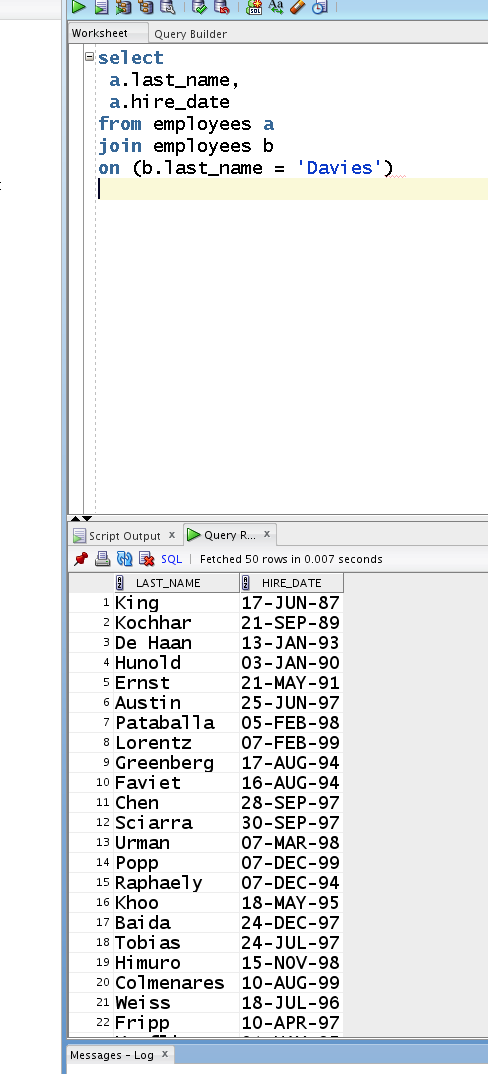 I am trying to determine the name of all employees who were hired after Davies. But the question I have has NOTHING to do with the query. I need help understanding what the ON is doing to this query because I am having trouble figuring out what is happening.
Isn't the ON just an alternative to using a WHERE clause? What is the ON clause in this particular query returning me exactly? I'm so confused. Basically, in my mind I figured the on (b.last_name = 'Davies') was going to give me back all matches for people who had a last name of Davies but that isn't the case. Thanks