Hey Guys
I'm looking for a way to customize the Outlook 2010 "save as" dialogue window.
When I save the email I want to add the following fields to be added to the msg item:
- Date: Today's date
- From: Original Writer (e.g. me)
- To: Recipient
- Subject: Msg subject.
So the output of the msg file name would look like: "2013-10-01 Bob Brown to john@abc.com (Project 1)"
Here is a mock up picture. I hope that makes sense.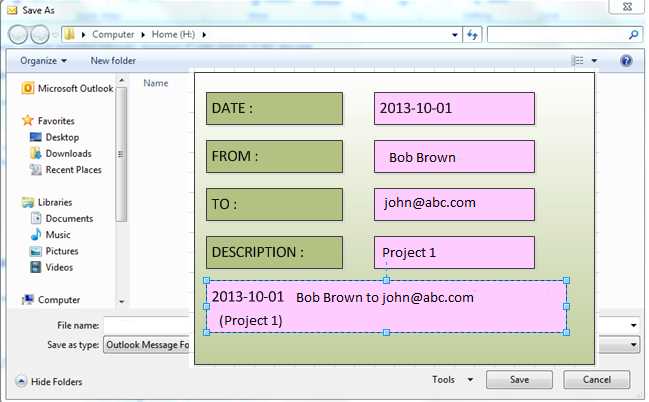 What would be the best way to implement this kind of customization to the save as dialogue box in Outlook 2010?
I unfortunately have no coding skills.
What do you guys think? Am I posting this in the right place?
Kind Regards
Jimmy