I have a VB.NET app that connects to a SQL db.
I want to be able to create a backup, change the data and then restore the data to the pre-changed state.
I am able to create a backup file, but when I try to restore the file, I get the following error:
User does not have permission to RESTORE database 'MyDB'.
RESTORE DATABASE is terminating abnormally.
In SMSS I have given the application all permissions: (see image)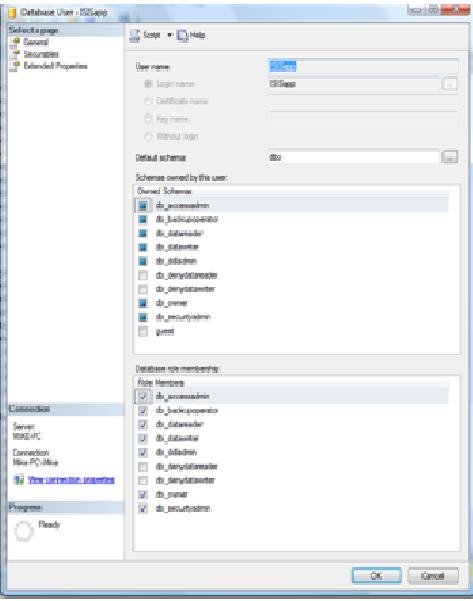 I think I probably have to disconnect from the database 1st, but I'm not getting a "db in use error" just the permission error.
Here is the code I'm using in my VB.NET app for the restore.
RESTORE DATABASE MyDB FROM disk= '" & clsPublic.strPSCBakDir & 




lvFiles.FocusedItem.Text & "'  WITH MOVE 'MyDB ' TO 'C:\Program Files\Microsoft SQL 




Server\MSSQL10.MSSQLSERVER\MSSQL\DATA\MyDB .mdf', MOVE 'MyDB _Log' TO 




'C:\Program Files\Microsoft SQL Server\MSSQL10.MSSQLSERVER\MSSQL\DATA\MyDB 




_Log.ldf',replace



the clsPublic and lvFiles.FocusedItem are just used to get the path and filename
thanks for any assistance