Hi experts
I have this exact 64GB PNY flash drive. I bought it at my local best buy.
http://www.bestbuy.com/site/pny-compact-attach-233-64gb-usb-2-0-flash-drive/4896095.p?id=1218575761355&skuId=4896095
I'm using a Windows 7 desktop pc.
For a months it worked fine.
I put various types of files on it like word documents or created various folders on it and image files and other miscellaneous items on it.
But now it won't let me save anything on it. I can read all the files on it.
It seems like I only have read only capabilities on it now.
For example, before when I right clicked on the drive in the menu that would come up, it would have a menu item that said "New" and then if I clicked that, I could create a new Folder on my flash drive. So it would look like this:
But now when I select my flash drive in windows explorer and then right click to try to create a new folder I get this. If you notice the "New" item is completely gone from the menu so I can't create a new folder.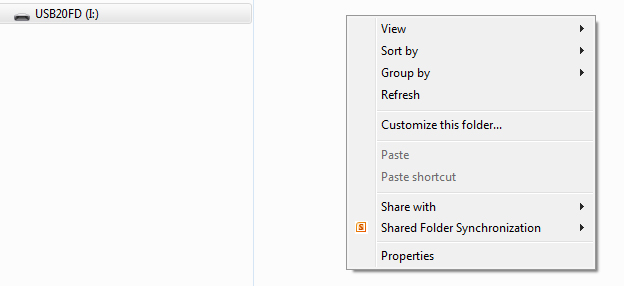 Also if I try to drag or paste files into my flash drive using Windows explorer then I get this message: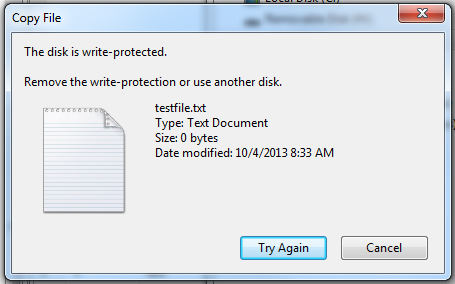 Anyone know how I can fix my flash drive so I can delete files from or add files onto it?