I use the Custom UI Editor to edit the office ribbon XML (
Click here for link
).
When I try to load a ICO file to use as a ribbon icon I get the following error: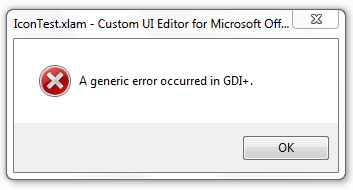 Can anyone tell me how to correct this ? Is there any way around it ?
The environment is Windows 7 Professional 64bit (Service Pack 1). I have tried it on two separate computers and had the same error. I have even tried installing the program again or running under administrator approval mode.