Our company sends out email blasts weekly to about 20,000 email addresses. On our old Exchange 2003 server this would take about 1.5 hours to send out. On our new Exchange 2010 server it takes about 19 hours.
I've set up a connector that allows the mass emailing software IP to rely off of the mail server anonymously. I've configured the throttling policy as follows
AnonymousMaxConcurrency : 20
AnonymousPercentTimeInAD : 5
AnonymousPercentTimeInCAS : 205
AnonymousPercentTimeInMail
boxRPC : 200
Here is a screenshot of the the full Get-ThrottlyingPolicy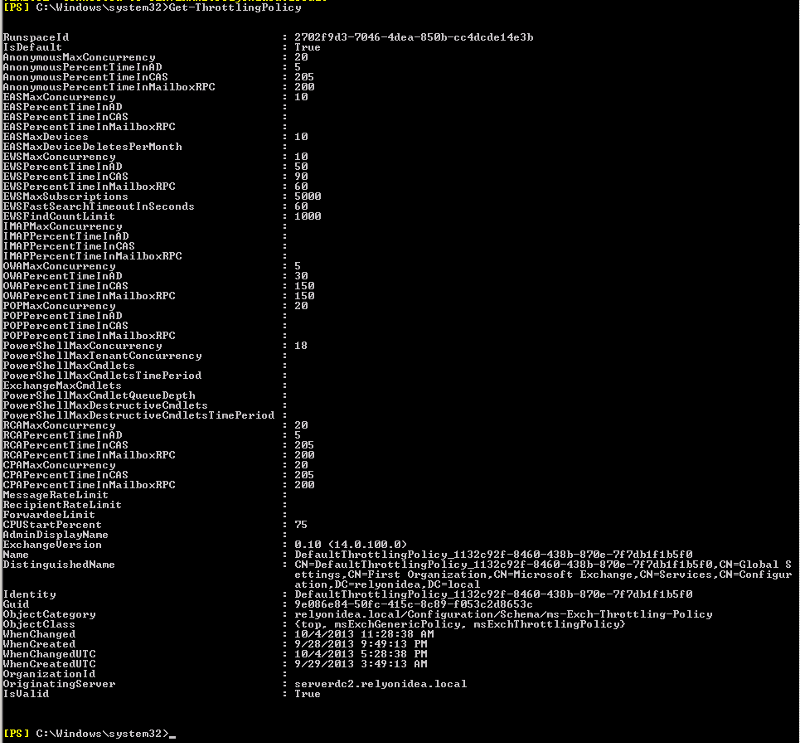 It takes about 3.5 seconds per email compared to the old server that took about .25 seconds per email. Any ideas on how to get our speeds up? Do I have the throttling policy all messed up or is there another setting I need to play with?