Please help with configuration of a Double NAT VPN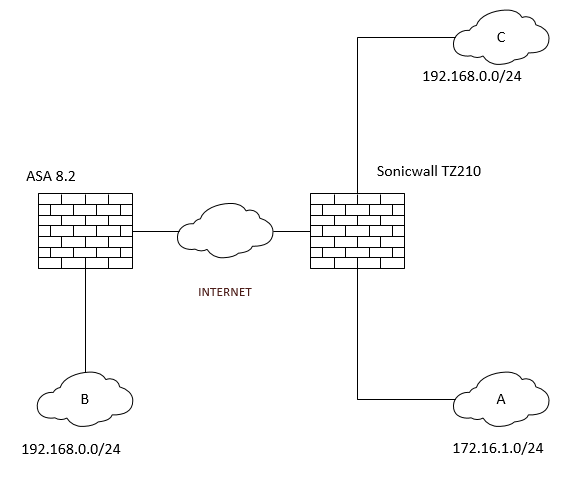 Client A has a Site to Site VPN to Client B
Client A will soon have a Vlan in it's network to Client C
Client A and C have the same Subnet, and changing them is non optional. (192.168.0.0/24)
I need to reconfigure the VPN so that there is no longer a conflict.
Client A will send traffic to new remote network 10.255.255.0/24
Client B will NAT traffic from 10.255.255.0/24 to 192.168.0.0/24 and Vica-versa on it's way back to Client A
Client B is running Cisco ASA 8.2
Client A is running a Sonicwall TZ210 (or similar)
I need assistance with configurations for the Cisco ASA... I speculate the Sonicwall will just update the remote network details for IPSec.