I have set up a task to be triggered to run an executable file (VOBackup.exe) on schedule.
The task fails to be triggered.
Properties of the task are;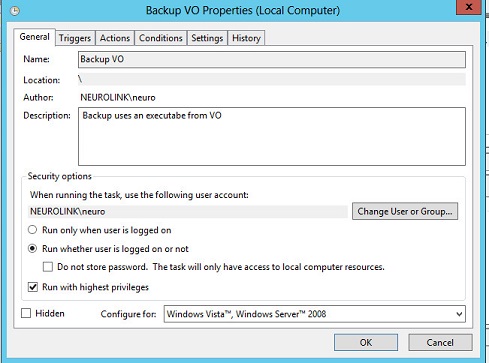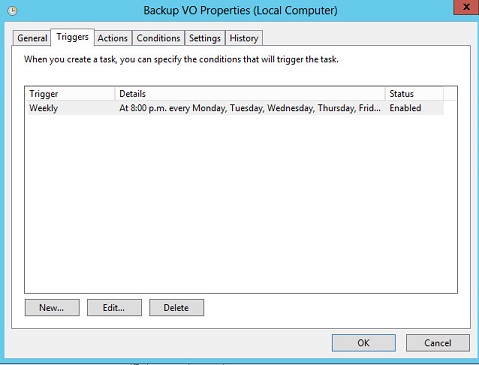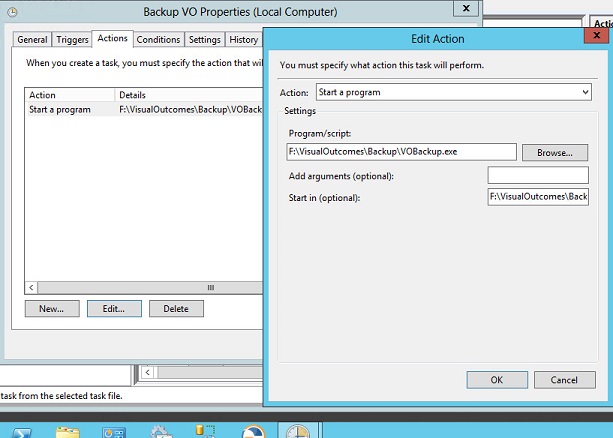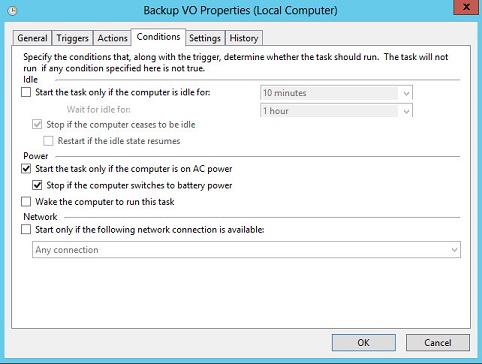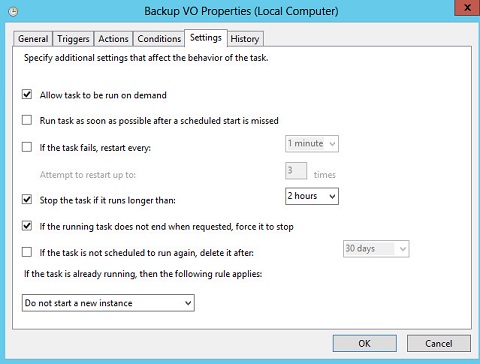 I could manually start and run the task from within the Scheduler.
It finishes the job correctly. However, in Scheduler, the status remains Running.....
I had to to manually end the job, resulting in a status 0x80070001 .
History of the task shows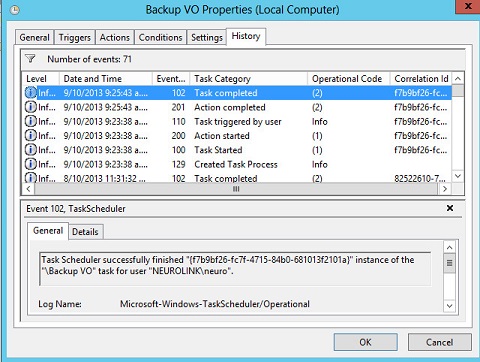 For the manual run, I checked the event application log (for Task Scheduler) and found nothing unusual (Please see attachment)
For the scheduled task, nothing was logged as it was not even triggered.
Further note:-
- the owner of the scheduled task belongs to the domain admins group
- there is no problem with the VOBackup.exe when run from outside/inside
Scheduler.
Can I please have the benefits of an Expert's eye on this issue?
Thanks
VOBackup.xlsx