My Client wants to use the SharePoint Online they get as part of their E3 Office 365 Plan they have.
I setup a test Intranet type page a few months ago for them and setup a Form whereby users can request something to be created. I used InfoPath and the form is really neat.
However, in the list page, I created some text that told them to click on a button at the bottom of the page to create a new request. With the upgrade to 2013 recently that button disappeared. No problem as I can just edit the text with a screen shot of what to click on.
Except I cant find how to edit the text!!. It looks like this: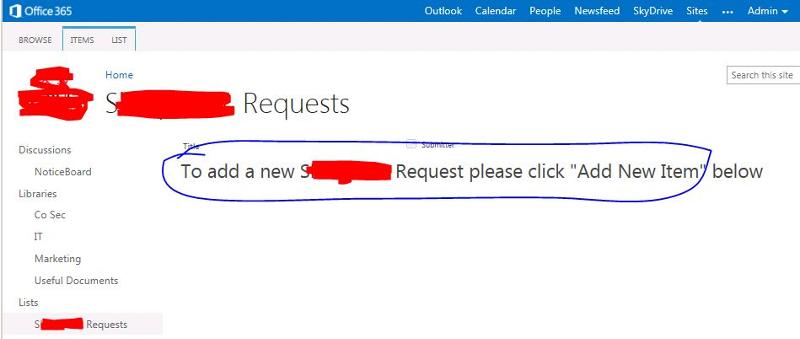 I was able to edit the "To add a new......." before and make it as big as it is. But in the new version I cannot seem to locate how to do this!!
I have full admin access to the SharePoint system. I have SharePoint Designer 2013 installed. Some pointers would be great!!
Any ideas??
Thanks
Mark