Hello all.
In the end I have my work and learning cut out for me with Access. I know databases some in general and know what I need to do but I am unsure how to do it in Access, and maybe even needing some VB.
The Project Outline
This project is for a tree logger. I will not get to deep into the project, only what is needed for my current task.
Need
To show the data in this fashion.
1. Have a drop down menu to select the project number or name
2. Then after selecting the project number, a list of trees and their logs show grouped by the tree type. For instance.......
Project 1
Tree 1
Log 1
Log 2
Log 3
Log 4
Tree 2
Log 1
Log 2
Log 3
Tree 3
Log 1
Log 2
etc.
Here is a picture of my database thus far.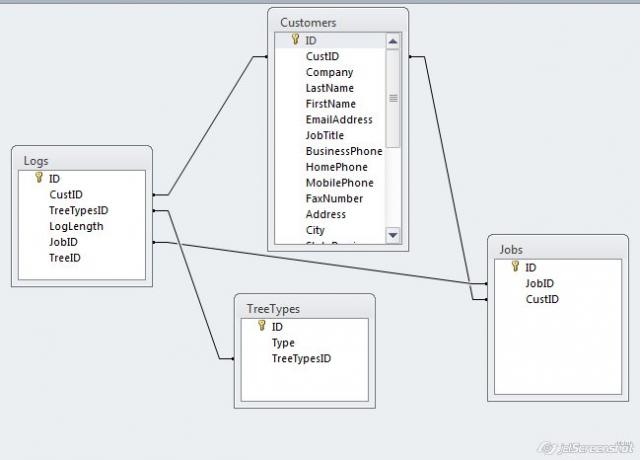 How do I make a form to select the records from the Logs database and use a variable from the drop down arrow for the JobID, that will then only list records for the JobID? Then how do I get a list format to show the records?
I hope I explained that well enough.
Thank you for your help.