I'm trying to read a file that's output from Sybase, which is both tab delimited and with a delimiter, here:

I was able to fiddle with the connection ("Ragged Right"), then I tagged the columns myself, here: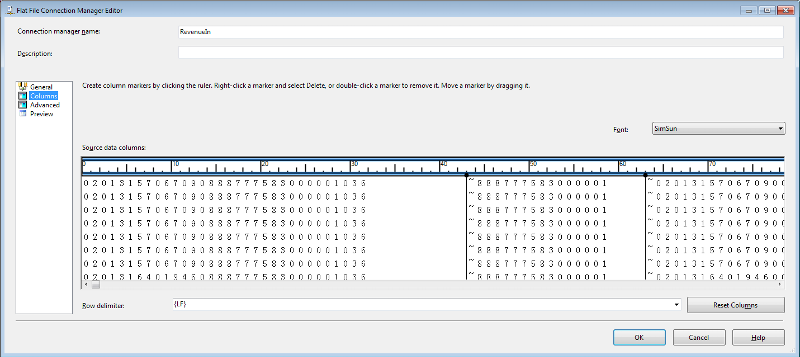 I was able to read this file and write it as-is to another output file, so far so good.
But
1. is "Ragged Right" and my own tagging of the fields the right way to set up this connection ? How come it can't "see" the tabs or the char delimiter ? I tried to set it up as both delimited with " ~ " and then fixed width, but that didn't work.
2. for my output file, I had to copy the input file and go through the same process of "Ragged Right", then I tagged the fields. But it's confusing to me, why do I have to set up my output file ahead of time ? or do I ?