For some reason my Comcast IP at my office is listed in the remote blacklist database.
I dont do much with this block of IP's. No smtp traffic. Just web traffic from about 6 users at the office
Any idea how i ended up here and/or how I can be removed from here?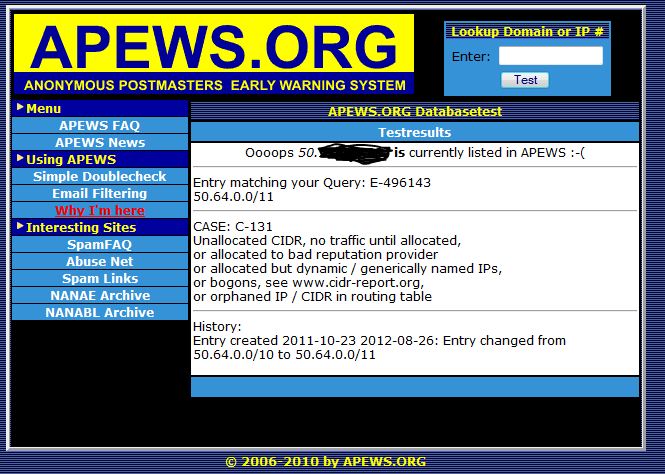 --
t