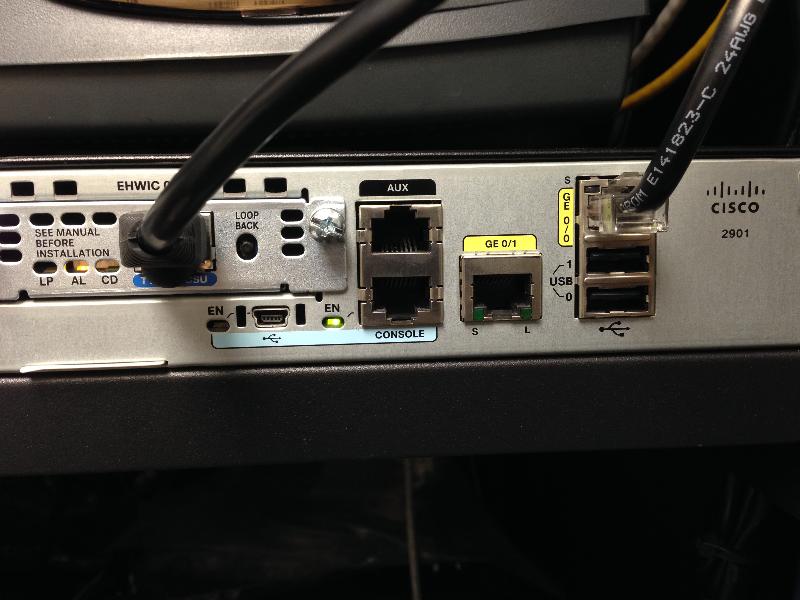 I have a cisco 2901 router amber light is on all the times once its powered on with the cables plugged in or without the cables but the router still not working correctly.
Here's what I have troubleshooted:
1. I have tested the smart Jack by using a loop back plug and it turned green from red.
2. I have tested from the circuit ID ( biscuit Jack) to the smart Jack and it passed using a loop back plug.
3. I have tested the router by plugging the loop back plug in to the ethwic card T1 port csu/dsu on the router and it turned green but the amber or alarm is still on .
4. I have copied the old configurations from the old cisco router 2901 and paste it into the new router using hyper terminal but the new router still having (al) alarm on.
I have attempted and exhausted every method to figure out why the alarm is always on but no avail. I can only think either hardware or software might be the problem with the new router but not sure.
I have ordered a brand new cisco router 2901 and it will be here this coming Monday and hopefully someone can share some advice.
Business down and I need some answers quickly...........anxiousl
y waiting. Thank you.