Hi,
BPA got installed on my newly installed SBS 2011 Standard box and started moaning about DNS errors namely:
DNS Client Not Configured - "The DNS client is not configured to point to the internal IP Address of the server."
This is the screen grab of the properties page of the single network adapter I have on this server: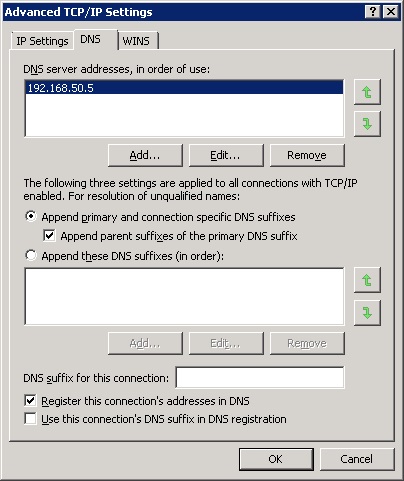 Can you explain to me why BPA is having a problem with this 192.168.50.5 is the fixed IP Address of the SBS box 192.168.50.1 is the Router.
The next BPA Error is:
DNS: A resource record points to an incorrect IP Address.
This is the page from the DNS manager in forward lookup zones in the section that relates to the .local domain: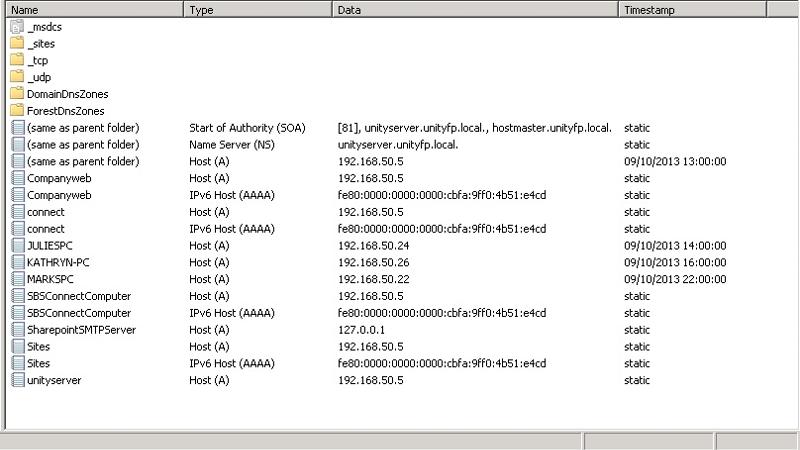 Finally the next BPA error is:
Issue: The Internal network adapter is not configured to register its IP address in DNS.
If you look at the first image above you will see that it clearly IS ticked in the TCP IP V4 Advanced Settings?
Can anyone tell me why this is complaining especially as I have not done anything "custom" just installed SBS 2011 straight out of the box and used all the internal wizards to set this server up??
Siv