l have a win 2003 Terminal server and when you log on as any AD user it will display this error:
NTVDM.EXE - System Error
NTVDM encountered a hard error.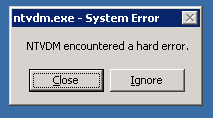 Options are close or ignore.
If you click ignore a dos box comes up and displays the commands for drive mappings from the AD logon script.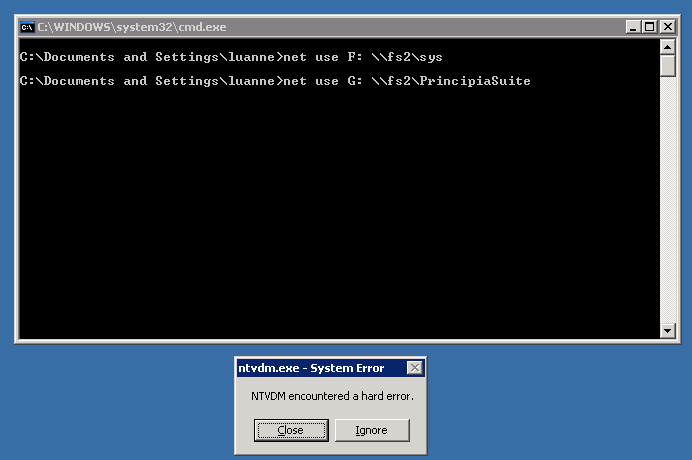 If you click close or ignore it simply progresses to the next drive mapping map request in the logon script....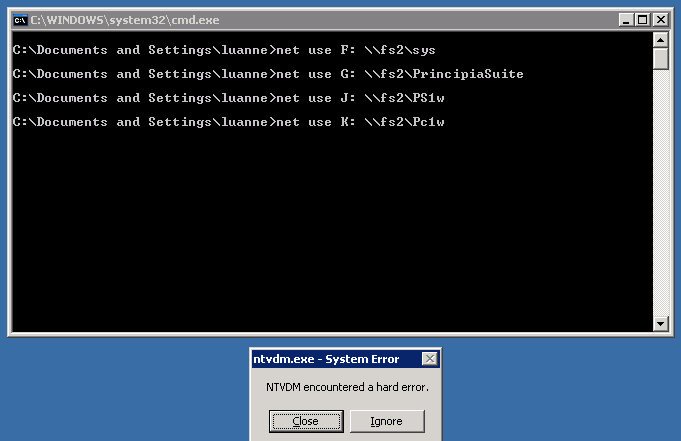 It does this for every drive mapping request in the logon script once you click close or ignore and will finally go away once all the drives have been requested to map from the logon script.
The other odd thing is that if you simply use control alt delete and endtask the error at logon all the mapped drives are already mapped and operational. So im not sure why this is happening.
I tried installing this hotfix from microsoft but it did not resolve the error.
http://support.microsoft.com/kb/937932/en-us
Anyone got any other ideas how to resolve?
Thanks in advance for your feedback/suggestions!