I have a new supermicro server, that I installed ESX 5.0 using a RAID 5.
The esx was installed without problems, but when I try to import the first VM the system crash and show me this screen: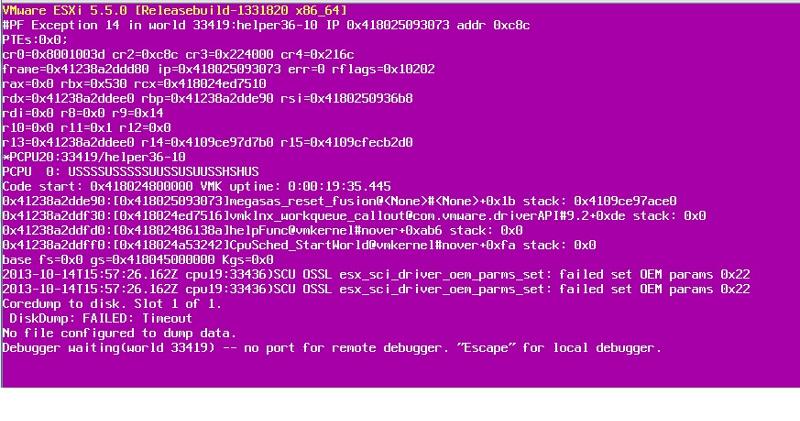 I tried also installing ESX 5.5, and créate a new RAID from the beginning with the same results, the server crash after first VM are importing.
I don't know what happen, could you help me?