Hi there,
I have an exchange 2013 server. Every time i connect to outlook it keeps showing a security alert: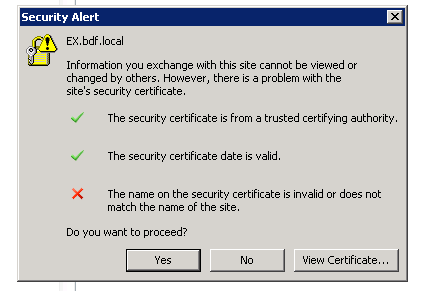 We purchased a wildcard SSL Cert and have it installed.
EX.bdf.local is the name of the Exchange server. Looks like its trying to use the self cert
Anyone any ideas?