I'm trying to create a list as described in
http://blogs.msdn.com/b/visio/archive/2010/01/12/custom-containers-lists-and-callouts-in-visio-2010.aspx
However, the shapesheet will not accept my user defined field and generates an error message (see graphic).
I don't get it. I'm following the documentation. (See err2 graphic)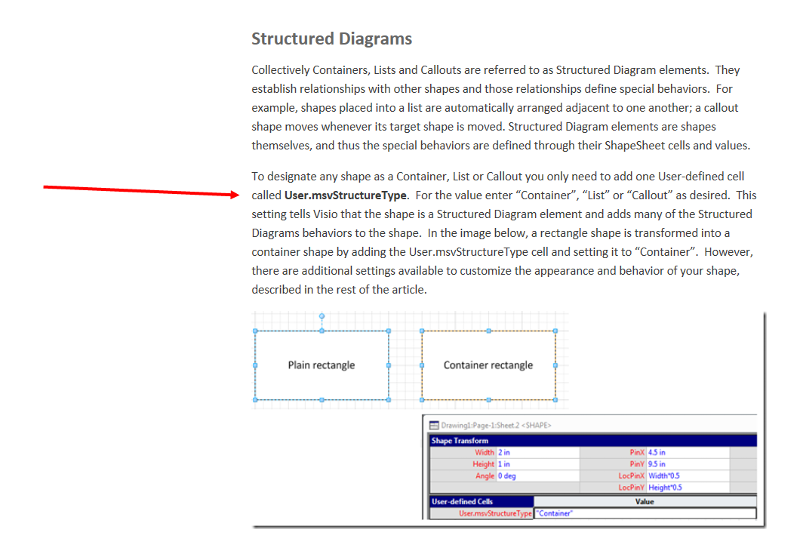 All I want is to create a List and create a few items to put into that list that will appear numbered when I insert them into the list and rearrange their numbering when I move them.
I"m trying to create my own list. and objects to place in that list.